Playtrekker Of The Month 2000

Playtrekker Of The Year 2000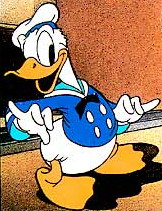 Andrew Novasitis, aka AndyNova. Congrats Andy! Andy's contributions to his fellow Playtrekkers range far and wide, including, but not limited to all the Playtrek clothing he's developed, paid for, and distributed. I know he's done many a kind gesture with nary a request for gratitude or reward. His heart is big and his altruism is something for which everyone should aspire. Thanks Andy.


December 2000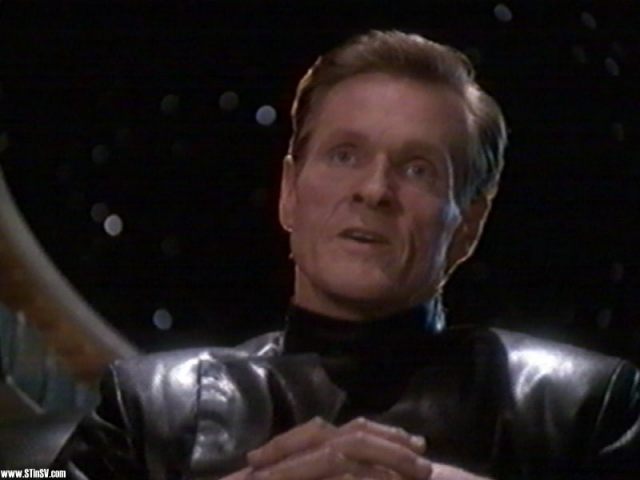 Nominee: Mysterious Benefactor aka Mr. Sloane
Nominated by: Dasdasa
That's right! Playtrek's Mysterious Benefactor, the one who hides behind a cryptic moniker, all while playing Santa Claus by providing many, many prizes for various giveaways. This person has also done several other unsung deeds for the list that must remain unsaid. Don't worry. *I* know who this person, but for reasons I can't explain, they wish to remain anonymous.
So Mr. Sloane, whereever you are, congratulations.

November 2000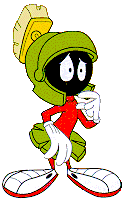 Nominee: John Martinac aka netman-trek
Nominated by: kirafan
Therefore, I'd like to nominate our newest organizer of the Secret Spock program John Martinac of Brisbane Australia. In addition to doing a bang up job in matching all of us up, I even won a way cool prize for participating. Yesterday, I received a package including three unique pins from Australia including a miniture Olympic License Plate (that I know would look way cool on a shuttlecraft).
Besides this recent contribution to the list, I've had the pleasure of trading with John over the years and he's a great guy.

October 2000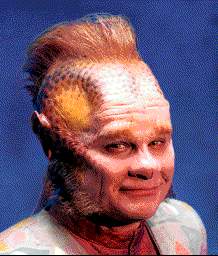 Nominee: Tom Aliffi
Nominated by: KMuen
And the mystery guest for the Fan Club warehouse sale is . . . Tom
Aliffi!
[snip]
It'll be a quick trip; he leaves tomorrow evening at 6:00pm. Tom is REALLY going out of his way to help fellow Playtrekkers so I would like to
nominate him for Playtrekker of the month; he really deserves it!


September 2000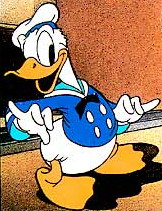 Nominee: Andy Novasitis aka andynova
Nominated by: A whole galaxy of Playtrekkers Andy has built up quite a reputation as the Playtrek clothier with his many offerings of Playtrek merchandise. He's also one heck of a good trader/seller-- always willing to help out. Add to that, he's a heck of a nice guy. Thanks Andy. This one's well deserved.

August 2000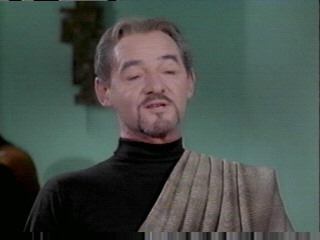 Thomas LeBlanc
Nominated by: Clint Johnson
I would like to nominate Thomas LeBlanc for a POTM award--Of whatever month we're currently nominating for. Thomas has certainly emerged as one of
our most creative and prolific customizers as well as just being an all around cool Playtrekker. More than once he has supplied info on TV events and conventions. I have been putting videos together for special requests and developing an archive since the Voyager Free Playtrekkers took a sabatical for the summer and Thomas has contributed something like 16 vtapes--All at his own expense!! Add this to his duties as a new father and
life in general and I'd say the man is more than qualified.

July 2000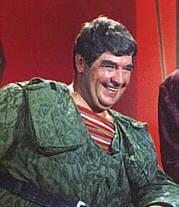 Chuck Macmonagle
Nominated by: heybert
If POTM can be for anything and not just Trek related I would like to nominate Chuck Macmonagle. He picked up some cheap Babylon 5 9" figures for me and in true Playtrek fashion included an extra B5 9" figure at no charge and ended up paying way more for postage than he charged me. And then when he found out I was looking for more of the figures he offered to pick them up for me also.

June 2000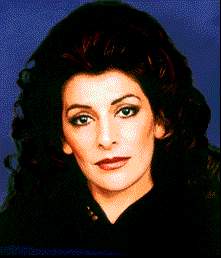 Kelly Hoffman aka Uslackeru
Nominated by: sleestak2
She's not only keeping track of Playtrekker birthdays, she's also written and published a book about our very passion-- Star Trek toys!

May 2000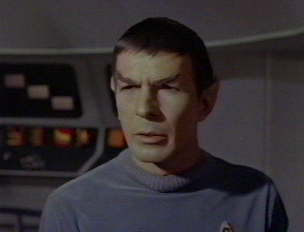 Jordan Louie aka Dlogix*
Nominated by: Michael Munoz. I would like to take this a step further and nominate Jordan Louie for POTM. Jordan supplied me with the Huntsville Scotty & Sulu convention figures for a recent contest I had. Jordan asked for nothing in return for this, but my nomination seems the least I can do!


April 2000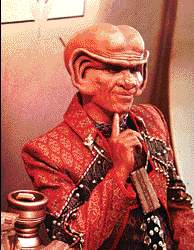 Clint Johnson aka utman45
Nominated by: bartjarmusch
Clint has spearheaded, organized and driven a movement to help those of us
without UPN a station watch Voyager by beginning a chain of tapes. He tapes
the shows and forwards them to us, all at his own expense--I cannot even imagine how many tapes are floating around out there right now. If it weren't for Clint's help, I would have given up on Voyager this year.
His graciousness has allowed me to keep up with Voyager--as well as appreciate it more than I used to!
Clint's actions show the true spirit of Trekdom.

PAA March 2000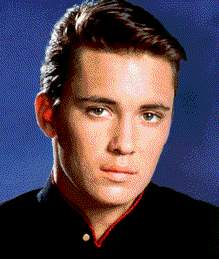 Ted Nichols aka SlayerTed---Playtrek chats: he started them many moons ago ---Assistance to NewForce: he's been helping NewForce maintain their website, which in turn, has helped many Playtrekkers ---Playtrekker of the Month chair: he not only served on the committee, but he chaired the committee for a while ---Good trader: he's been a consistent good trader ---Trek toy webpage: he designed it for fellow collectors to get their Star Trek toy information-->http://www.newforcecomics.com/trekref/ ---Playtrek Gazette contributions: he's added to the humor of Playtrek ---Provided hours of Playtrek entertainment with his antics, like the bathing with toys incident, dating stories, burger flipping stories, etc. He's been the butt of many Playtrek jokes and has taken it all (well most of it) with a good sense of humor. ---Made Charles Apple feel better about his teen years ---Just an all around nice, good-hearted guy
Thanks Ted!


March 2000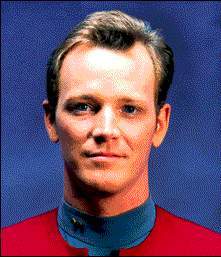 Dave Edmonds aka delect, nominated by a gaggle of Playtrekkers for taking the kitchen remodeling money and buying up all the rest of the Oz Bev and Sevs Andrew didn`t and getting them to the other half of Playtrek!!


Febuary 2000
Andrew Leeder, nominated by a host of people, including myself, for the unbelievable job he did getting the Oz Bev and Sev to at least half of Playtrek. Andrew Rocks!!

January 2000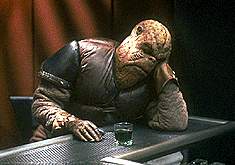 Paul Saint Laurent aka Silent Sam, nominated for his help getting discounted Hallmark ornaments. Thanks again Paul!!