Playtrekker Of The Month 2001

Playtrekker Of The Year 2001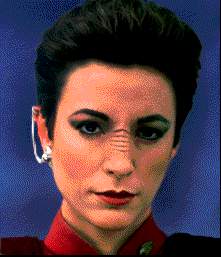 Melissa Perry, aka Kirafan. Congrats Melissa! Melissa's contributions to her fellow Playtrekkers range far and wide, including, but not limited to paying attention to fellow Playtrekkers' wants and helping them out, often for free! I know she's done many a kind gesture with nary a request for gratitude or reward. Her heart is big and her altruism is something for which everyone should aspire. Thanks Melissa. It's well deserved.


December 2001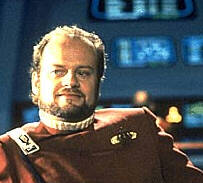 Joe Traum, aka Comptrekker
Joe was one of the key organizers of the Playtrek in Vegas event, giving not only his time and energy, but money as well in various giveaways. He coordinated who was attending, when they were flying in, where they were staying, and basically made sure that everyone knew who was attending and where we'd meet. He was the primary party organizer! When a scheduling and communication snafu threatened to ruin the Playtrek in Vegas gathering, Joe went to bat for all the attendees, securing not only a private party, but a $5000 valued party for Playtrekkers on the bridge of the simulator ride-- for FREE! (As a side note: Dave McCracken and Michael Heintz share the credit for pulling off this amazing Vegas bonus!) Joe went into his own pocket to organize Playtrek in Vegas goodies to give away to all attendees and even a few who didn't attend. Thank you Joe and congratulations.

November 2001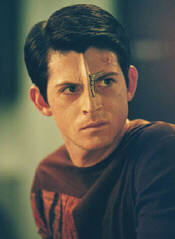 Tom Simmons
This guy has been helping out Playtrekkers without local UPN affiliates (including international Playtrekkers) with copies of the Enterprise series on videotape, as well as other odds and ends that people have requested. And he's done all this at his own cost and without request for recompense! That's the great Playtrek spirit at work. Thank you Tom and congratulations.

October 2001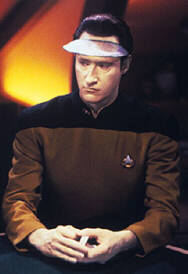 Rande Goodwin, aka BarRodent
As president of Ethan Phillip's fanclub, Rande was good enough to think of Playtrekkers first when offering up autographed figures. At great prices and money going to charity, Rande made many a Playtrekker smile with his kindness. Thank you Rande and congratulations.

Due to the tragic events of September 11th, there was no September POTM.
August 2001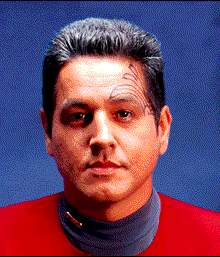 Dave McCracken
Dave has been a long time Playtrekker, contributing lots of "at cost" toys and good trade deals. He's always been one to give of himself with that ol' Playtrek spirit and most recently, he's given away free tickets to The Experience in Las Vegas with no request for recompense. Thank you Dave and congratulations.

July 2001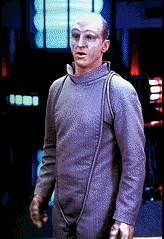 Jack Butrum
Although Jack is mostly a lurker, he has come to Playtrek via his infamous Playtrekkin' wife, Joan (aka Imdeadjim). Mostly through Joan, he has silently helped to make Playtrek a greater community via toy purchases, trips to the post office to send off packages, etc. What helped push him over the top and helped bring him Playtrekker of the Month recognition was his opening his home to an army of Playtrekkers during the Playtrekfest 2001 event. It takes one heckuva lot of time, energy and money to put on such an event and Jack gladly opened his home for it. Thank you Jack and congratulations.

June 2001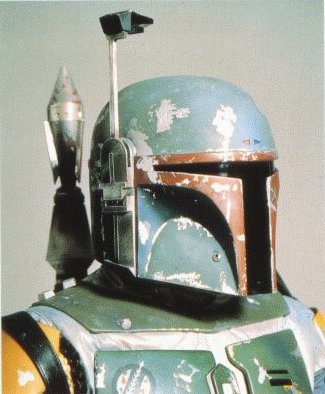 Mike Heddle aka Bountyhunter
Mike has always been a valuable contributor to Playtrek, including the customs page on the Playtrek homepage, his designing and sale of his own customs to Playtrekkers, and always fun and knowledgeable contribution to the conversations. What helped push him over the top for the month of June was that he must have laid out about $200.00 out of his pocket to buy the 4 Canadian Star Trek issues and mailed them out to Playtrekkers from Canada. That's quite a chunk of dough to not ask to be reimbursed for, to give these as gifts to Playtrekkers. If that's not the Playtrek spirit, I don't know what is. Thank you Mike and congratulations.

May 2001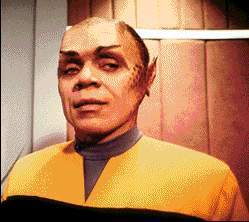 Chris Brown
Chris has been quietly and kindly helping out fellow Playtrekkers with toys at cost-- sometimes even free-- for quite a while now. He's really got that great Playtrek spirit and is long deserving of the recognition. Thank you Chris and congratulations.

April 2001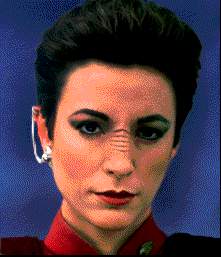 Melissa Perry aka kirafan
Melissa is a long time Playtrekker whose always shown that great Playtrek spirit. She's run several contests over the years, participated in many of the Playtrek activities, helped out many of her fellow Playtrekkers with "at cost" toys and indeed, even sent out many items for free with no request for recompense. She's got a great, big generous heart. For April, she ran the "All Knowing in Iowa" contest which helped push her POTM nomination over the top to giver her the honor and recognition. Thank you Melissa and congratulation.

March 2001

Mort Simpson
    Mort has been around Playtrek for a long time now. And he's go his own Star Trek toy on the market, the Ultarama, which is pretty darned cool. But this doesn't necessarily earn the honor of Playtrekker of the Month. For that, Mort generously contributed his time, energy and Ultaramas to the big Ultarama/Playtrek display contest that ran just recently on Playtrek. Thanks for giving, Mort. And congratulations for the honor.


February 2001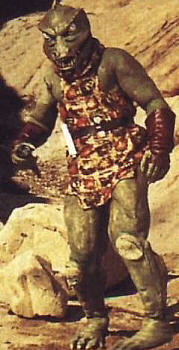 Bill Eggler
Nominated by AndyNova
Bill has been a long time friend to Playtrek, helping out when he could with "at cost" toys, list participation, and his great sense of humor and wit that've entertained us for many years now. I can honestly say that I am proud to have him as a Playtrekker and a friend. Conga Rats, Bill!

No POTM Chosen For January :-(